Tactical gloves are a staple in the military as well as law enforcement. However, many civilians are also now wearing them for other purposes such as motorcycle riding or working outdoors. Are they effective? Are Mechanix gloves better than other brands of combat gloves? What about tactical winter gloves? Are these necessary when it is cold outside? In this post, we try to answer all of your questions about the effectiveness of these gloves, so you can choose what's best for your needs!
To answer the question, "are tactical gloves effective?", in short, yes – depending on your use case. But we dive into the specifics below.
What exactly are tactical gloves?
Tactical gloves are the common name for a type of glove that is worn by police officers, military personnel, and other people in uniform. These types of gloves can be used to protect hands from cold weather as well as cuts, bruises, and scrapes.
They are typically thicker than regular work gloves but thinner than insulated winter gloves. This allows the wearer to maintain a sense of touch and manual dexterity.
These types of gloves are also popular amongst outdoors enthusiasts. They can be used for a range of activities, some of which are:
Winter sports such as skiing and snowboarding
These activities require a degree of manual dexterity while keeping the hands warm. So it's important to have good grip and protection from cold weather. That is where tactical gloves come in! Tactical gloves with insulation provide warmth without sacrificing your ability to feel
Motorcycle riding requires a glove with excellent grip but also the dexterity to operate controls. High-quality tactical gloves can offer both of these, as well as added protection for falls.
Working in extreme conditions.
Certain professions require workers to work in environments where they could be injured. One example is a construction worker who works on scaffolding outdoors or a carpenter working at heights. For these types of jobs, tactical gloves can offer the necessary protection while keeping you warm and dextrous.
Tactical gloves are often used in hand-to-hand combat to protect the hands of those fighting. But they can cause harm to your opponent, especially if they're the hard-knuckle variety. So this use is typically reserved for military and policing personnel.
Tactical gloves are practically ideal for paintballing. They can help protect your hands from scrapes and bruises while providing you with a sense of touch and trigger-readiness.
Getting shot in the finger by a paintball is a ball-ache, if you will. So having the added layer of protection really helps out here.
Tactical gloves for Mechanical work
Mechanical work can be difficult without the right gloves. It is important to protect hands from cuts and other injuries.
Mechanix gloves are often used by mechanics. These types of tactical gloves typically have reinforced seams, knuckle pads, adjustable closures that go over the wrist, as well as a padded palm area for increased comfort during heavy-duty work.
How Effective Tactical Gloves or Combat Gloves?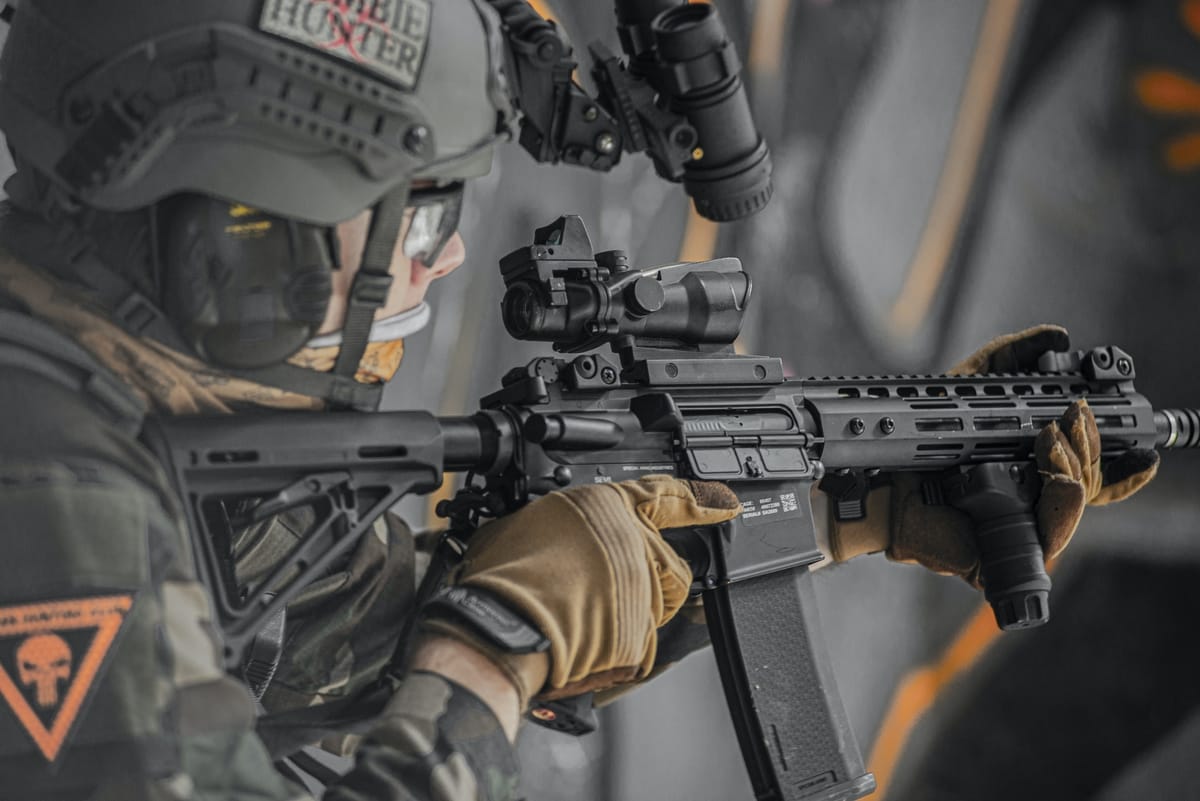 Generally speaking, tactical gloves live up to their name and promise, providing they're a decent quality pair. With that said, there are plenty of cheap options on the market that are arguably more dangerous than no gloves. They can lull you into a false sense of security or just waste your money. So it's important to look at product reviews and ratings in order to find a quality pair of gloves.
Another consideration is that the effectiveness of tactical gloves depends entirely on the purpose for which you intend to use them. If you're paintballing or hunting, they'll be super effective. But if you're a watchmaker or neurosurgeon, you're in the wrong place!
Always consider your purpose for buying the gloves and gauge their effectiveness from there.
How Much Do Good Tactical Gloves Cost?
Great tactical gloves are typically between $25 and $50, but they can be as low as $20. These prices vary depending on the type you're looking for and brand name. There is also no need to buy the most expensive option; just make sure that you're consulting the reviews – we usually opt for a 4.5-star rating or higher when choosing a pair.
What Are the Best Tactical Gloves?
So, now that you know the basics of tactical glove effectiveness, which pair should you buy? Luckily, we've written a full guide to the best tactical gloves out there!
Here's a quick breakdown of our top picks:
We chose these gloves carefully after sifting through hundreds of options. So you can be sure you're getting the best possible gloves for your needs.
Which Are the Best Hard Knuckle Tactical Gloves?
Hard knuckle gloves are arguably the most popular kind on the market. So we've written a guide on the best hard knuckle tactical gloves to help make your choice easier. Here's a quick summary:
Are Mechanix Gloves The Best Brand of?
Mechanix Wear is easily the most popular brand name in tactical gloves. The company has been around since 1991 and they offer a wide range of products, so there is something for everyone!
Whether you're looking for lightweight tactical gloves or hard knuckle Mechanix gloves, they have it all at prices to fit pretty much any budget.
Where Can I Buy the Best Police Gloves & Tactical Gloves?
Tactical gloves can be found on Amazon for any range of prices. We recommend looking at the reviews to see what people are saying about a certain pair and then making your decision from there!
Mechanix Wear M-Pact Gloves, which we covered in this post, has over 17000 customer reviews with a rating of 4.7 stars! This kind of information is what Amazon is great for – the reviews are unbiased and tell you the truth about a product!
Tactical gloves can be found on other sites, but the reviews on Amazon are the most reliable and trustworthy, and the ease of Amazon makes it our top choice by a mile.
Final Thoughts on the Effectiveness of the Best Military Gloves
So, are tactical gloves effective? Are they the best option for your needs? We hope this post has helped you decide!
We're a big fan of them, and we reckon you will be, too!